Hair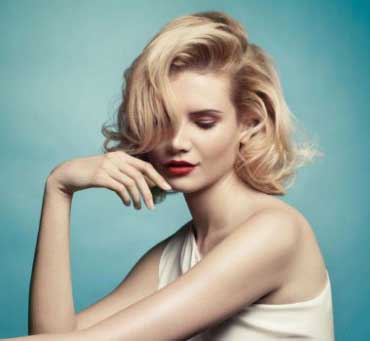 Haircut$38.00
Barber Cut $26.00
Seniors $35.00
Children 0-5 $19.00
6-11 $22.00
Barber Cut 12-18 $23.00
Haircut 12 – 18 $30.00
Blow-dry $24.00
Senior Blow-dry $21.00
Perm $77.00
Senior Perm $72.00
Permanent Color $50.00
Permanent Color w/ Cut $88.00
Senior Permanent Color $47.00
Senior Permanent Color w/ Cut $80.00
Partial Foil $91.00 and up
Full Foil $101.00 and up
Formal Styling $65.00 and up
Clarifying treatment $12.00 and up
Conditioning Treatment $12.00 and up
Express Keratin Treatment $30.00 and up
Full Keratin Treatment $235.00 and up
---
Face
Classic
This facial is designed to balance, restore and protect the skin. It is good for all skin types as it is customized to treat your individual skin care needs. This facial includes deep cleansing, exfoliation, extractions (if needed), facial massage and a balancing mask.
60 minutes $60

Signature

This facial includes everything in the Classic Facial and more. It begins with a relaxing 15 minute back massage, an extended facial massage and concludes with an arm and hand massage while under the balancing mask.
90 minutes $80

Teen
This facial is designed to educate teens on the importance of skin care and home care regimen. It includes deep cleansing, exfoliation, extractions (if needed) and a clarifying mask.
60 minutes $50
O2 Lift

A luxurious treatment to exfoliate, illuminate and oxygenate. Plant derived stem cells, peptides and a high concentration of enzymatic botanicals are infused into the skin leaving it luminous, refreshed and rejuvenated.
60 minutes $80

Signature Facelift

This revolutionary treatment performed in four layers includes Vitamin C, glycolic and gentle but highly effective enzymes to speed up cellular turnover and brighten, lighten and tighten your skin in one application.
60 minutes $80
---
Makeup
Makeup application $45.00
Makeup lesson $50.00
---
Lash Extensions
Full Set $150
2 Week Fill $50*
3 Week Fill $75*
*For best results, lashes should be filled in every 2-3 weeks as shedding is natural. After 5 weeks without filling the next appointment will be considered a Full Set.
---
Facial* Waxing
1 Area Wax $11.00
2 Area Wax $13.00
3 Area Wax $15.00
*Eyebrows, Lip and Chin
---
Nails
Basic Manicure $20
Buff & Polish $12
Paraffin Treatment $15
Basic Pedicure $50
Polish Change $6
Gel Manicure $33
Gel Polish Change* $30
*additional up
charge may be applied for gel manicure removal from another establishment
---
Body
Swedish Massage
1/2 hour $35.00
1 hour $60.00
Utilizing light to medium pressure long strokes and kneading to reduce tension. sooth sore muscles and increases circulation.
Deep Tissue Massage
1/2 hour $40.00
45 min $55.00
1 hour $75.00
Your therapist will concentrate on relieving muscular tension and spasms in specific muscle groups due to stress, work, or athletics. Not recommended for introductory massage.
Prenatal Massage
1 hour $60.00
A relaxing massage to alleviate the stress and tension places on expectant mothers. Improved circulation and diminished back pain are benefits of this therapy. Not recommended during the first trimester, or for those experiencing a high-risk pregnancy.
Reiki Treatment
1/2 hour $30.00
1 hour $50.00
A Japanese spiritual healing art that is administered through the hands.
---
Esthetician Waxing
Underarm $15
Half Arm $20
Full Arm $30
Bikini $25
Half Leg $30
Full Leg $40
Back $45